TIM BROWN, PGA PROFESSIONAL/COACH/FITTER
Tim Brown's Black Friday Lesson Special
Save $45 This Holiday Season: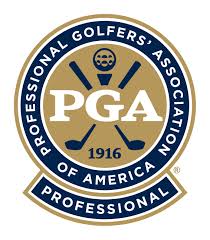 3, 60min sessions, for ONLY $285! ($330 reg price)
12 packages available.
Lessons must be used before 10/1/2023

Tim Brown
PGA Award Winning Coach
Certified 'Mind Factor' Coach
https://www.timbrowngolfacademy.com/
https://www.timbrowngolfacademy.com/purchase.html
@timbrowngolfpga
504-723-8993

Private And Group Coaching With Tim Brown
As A PGA Class "A" Professional; Tim Has Cultivated A National Reputation Among His Students And Peers. He Was Even Ranked By Golf Digest As The "Best Teacher In State" Tim's Lesson Technology Includes; Swinguru, Flightscope 3D – X2 Launch Monitor, Blast Putting Analysis, Casio High Speed Cameras And V1 Golf Video Software.
Here Are A Few Of Tim's Credentials:
2016 Mind Factor Certified
2015 True Temper Certified
2014 Flightscope Certified
2013 Certified Putting Zone Instructor
2012 GSPGA Player Development Award Winner
2009 Golf Digest ranked #1 Teacher in the State
2007 GSPGA "Teacher of the Year" Award Winner
2004 GSPGA "Teacher of the Year" Award Winner
1999 Nicklaus/Flick Golf School Team Member
1998 Class A PGA Member
Tim is excited to serve Wyncote as Director of Golf; sharing his playing, club fitting, junior development and instruction expertise with everyone!
Contact Tim Brown at 504-723-8993 or visit www.timbrowngolfacademy.com for lesson information.
Request More Information